Tina Hilbert Consulting, LLC
Timeless * Holistic * Complete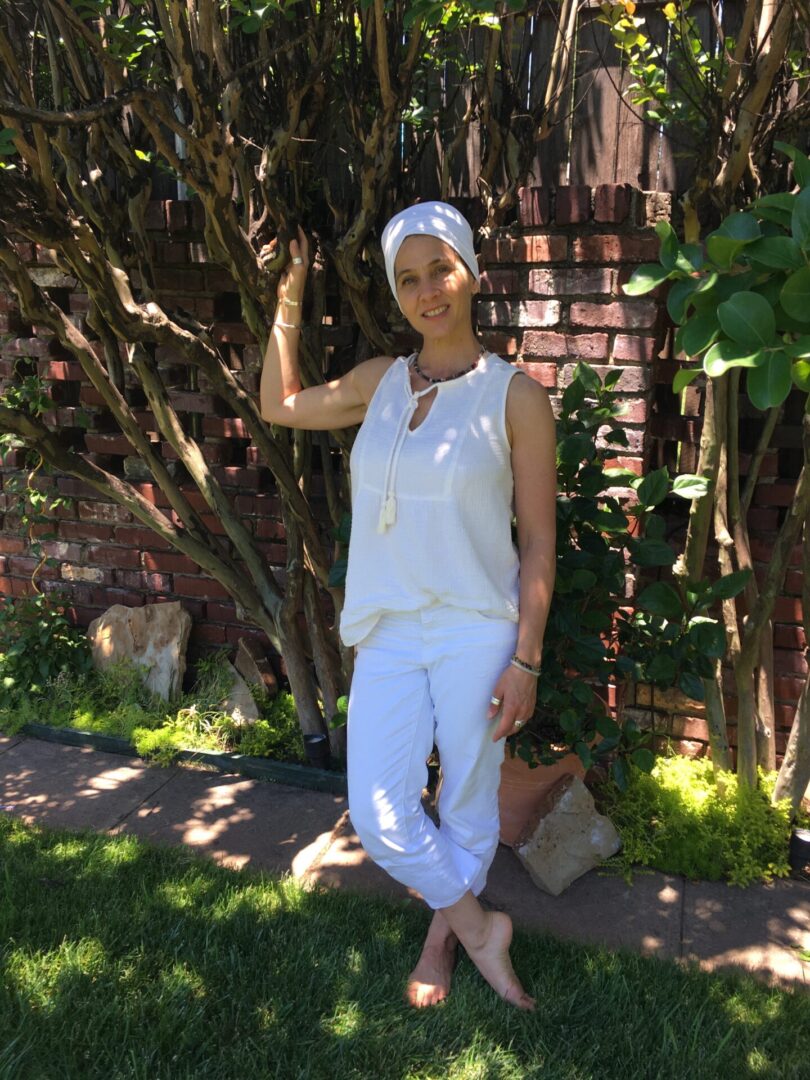 MINDFULNESS COACH, YOGA, MEDITATION TEACHER, & Energy Bodyworker.
I am wholeheartedly committed to the journey of continuous learning, exploration, and personal growth. My heartfelt intention is to guide and support individuals in recognizing the profound beauty, inner light, and innate capacity for healing that resides within them. There exists a deep reservoir of spiritual composition and intellectual potential within each individual, eagerly waiting to be unlocked.
Let us remember that we are all spiritual beings, temporarily inhabiting human forms and experiencing life's profound journey. Through embracing this understanding, we open ourselves to a higher realm of consciousness, where our true essence shines brightly. Together, let us embark on a transformative voyage of self-discovery, empowering one another to unleash our fullest potentials.
Specializing In Compassionate Therapeutic Sessions
My goal is to serve clients by being well-versed in different methods of hatha yoga, versatile, subtle energy bodywork, and holistic nutrition.
I'm certified through Bikram Yoga-The Original Hot Yoga, Kundalini Research Institute 200 RYT, Guru Singh's-Kundalini University 200 RYT, Southern Institute for Yoga Instructors 500 RYT, Kashi Urban Ashram of Atlanta, GA. 200 RYT, Spirit House Yoga 200 RYT, and My Vinyasa Practice 500 RYT, Clinical Yoga Therapist C-IAYT.
I am studying Therapeutic and Functional Hatha yoga with Ida and Scott Lamps, founders of Ghosh Yoga. My continued study also extends with My Vinyasa Practice, studying with Michelle Young.
I've recently completed a Yoga Wheel Certification, the Raja Yoga Meditation Course, My Vinyasa Practice Mindfulness Coaching, My Vinyasa Practice Yin, Restorative, Trauma-Informed, Advanced Sequencing, Yoga for Anxiety, Yoga Nidra, and Ghosh Yoga Teacher enhancement certifications. 
I am taking ongoing courses with The Embodied Lab to deepen my knowledge of somatic and trauma-informed practices.
I've attended five 10-day Vipassana meditation retreats in California, Florida, and Texas. I've had the extraordinary experience of serving at a 10-day Vipassana retreat at the Vipassana Center of Meditation in Texas. I am certified by Sean Fargo, Founder of Mindfulness Exercises Meditation courses.
I am a certified I-ACT Colon Hydrotherapist trained in the closed colonic system and the LIBBE open colonic device. I am also a certified Electro Lymphatic Therapist. My extensive training in both of these healing modalities was at the California Coastal Cleansing Institute under the instruction, guidance, and wisdom of Roxanne Watson.
I learned about subtle body energy work in Thai Yoga Massage in 2002. I studied with Thai Yoga teacher Saul David Raye. Soon after that, Reiki was recommended to me. I took the course to become a Usui Reiki Level III practitioner.
I have further completed courses, including BodyTalk Fundamentals 1&2, BodyTalk System Techniques, and Mindscape System of BodyTalk. My training extends to completed courses in the Access Consciousness BARS technique, Radical Forgiveness weekend intensive with Colin Tippings, The Artist's Way, A Spiritual Path to Creativity, and I'm certified through Young Living Essential Oils to administer the Raindrop bodywork method.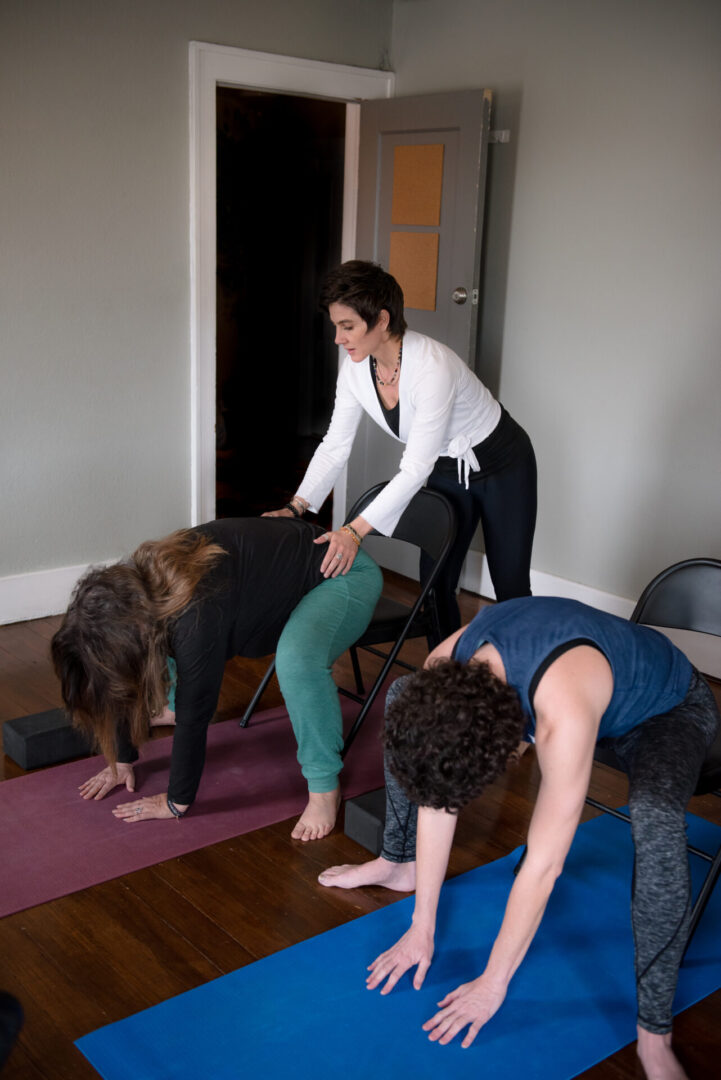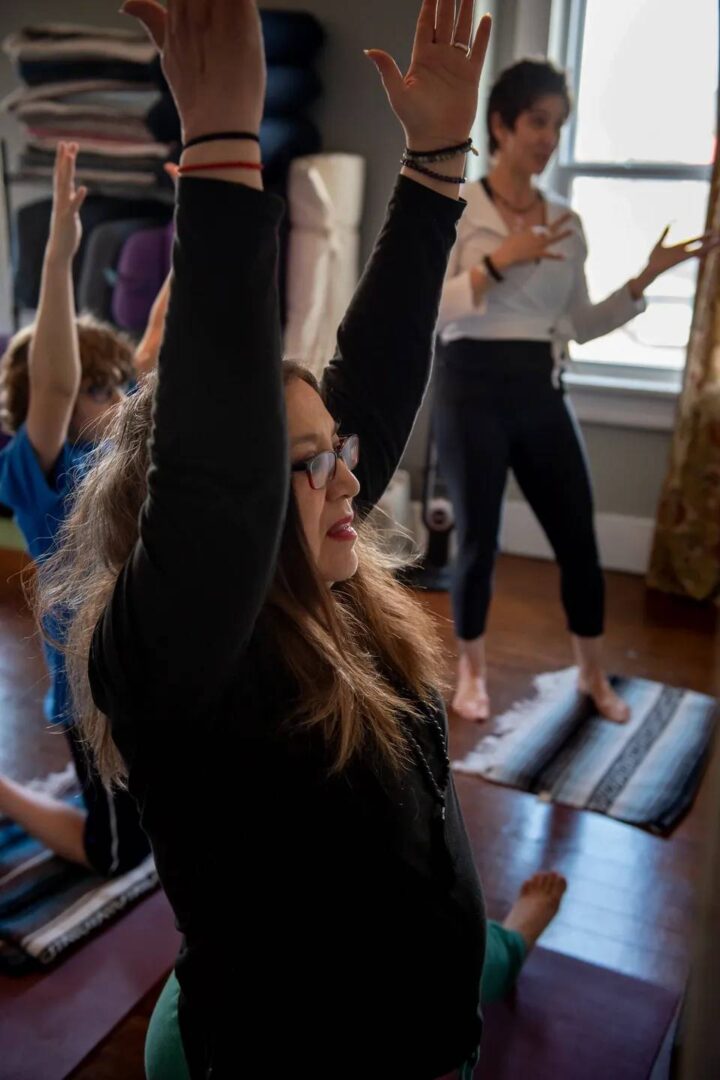 My journey into the fascinating field of health and well-being started when I was young'un, watching Slim Goodbody on PBS. True story!
I began practicing Ashtanga and Vinyasa yoga classes in my early adulthood due to severe cervical and lumbar injuries and discomfort. I attended Kundalini, Ashtanga, Power Yoga, and Bikram classes and workshops close to my home.
My love for the wealth of health has blossomed into an in-depth knowledge of hatha yoga, meditation, and subtle body energy systems. Hatha Yoga, Raja Meditation, and Colon Hydrotherapy healed more than just my body. It recuperated the totality of me. This holistic lifestyle opened my mind, heart, and spirit.
A fiery passion and willingness to be a student and teacher are what feed my whole being. I will continue learning and teaching for as long as I can breathe.
Her Interests & Personal Choices
My hobbies are practicing yoga at home, functional fitness, Yoga Nidra and spiritual meditation, journaling, and reading. I love hanging out with my daughter, family, and friends. My daughter and I enjoy spending time together, and we are huge fans of our mystery movie adventures.
I attend local and online workshops, yoga classes, and subtle bodywork intensives. Spending time outdoors, not taking life too seriously, a good sense of humor and laughing re-energizes me!
I am a Certified Clinical Yoga Therapist (C-IAYT) through IAYT accredited course with the yoga studio My Vinyasa Practice in Austin, TX, and I-ACT certified in Colon Hydrotherapy through the California Coastal Cleansing Institute.
I'm available for Yoga Therapy, Yoga Classes, Workshops or Enrichment Programs, Meditation Lessons, and Mindfulness Coaching sessions.  
One of my favorite sayings is, "You cannot stop the waves, but you can learn to surf!" ~Anonymous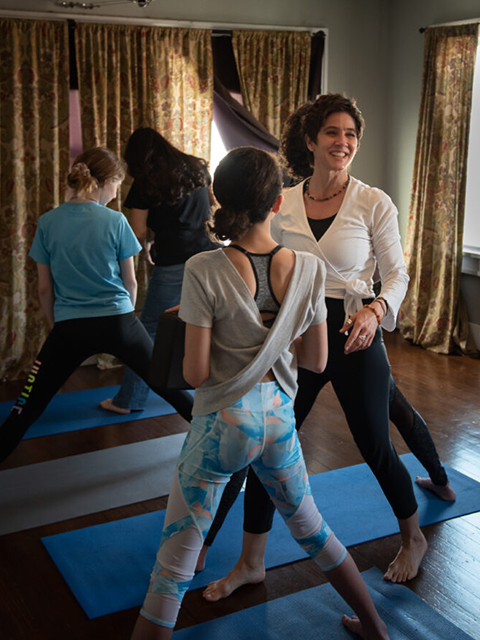 As a result of working with me, I can help you learn to practice accepting and forgiving yourself. You can learn to meet yourself where you are at by using holistic modalities like mindfulness coaching, yoga therapy, meditation, and energy bodywork
I've seen people turn their lives around by committing to their well-being choices and health-exploring journey.
It is all about finding the tools that work for YOU!
Let's get started today!